Welcome to UWA Water Polo Club! 

UWA is one of the largest water polo clubs in Australia. With two generations of players, we have over 60 water polo teams competing in competitions from Club run Flippa Ball through to Water Polo Western Australia State League Juniors, Seniors, Masters and Premier League competitions. 
Opportunities are available for social players through to those chasing elite playing opportunities.
Junior Programs
Our very popular Friday night Flippaball program for children in school years 2-6 commences in October each year, and runs through Term 4 & Term 1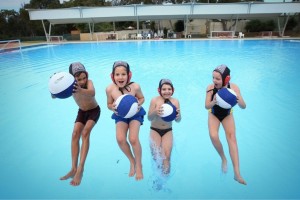 respectively. Registrations open in August. The emphasis is on participation and fun and with over 480 children playing each Friday evening make sure you get your registration in early.
The Saturday District Schools Competition sees children in school years 5-9 competing in a graded competition and further developing their aquatic skills and game knowledge. Approximately 24 local school based teams play in this competition that commences in Term 4 each year.
Junior State League and National Championships

Our State League Junior Boys and Girls (U14, U16, U18) love their Monday nights at HBF Stadium and also compete at the National Club Championships against clubs from all across Australia. In 2016 we were the Under U14, U16 and U18 Boys title holders.  To date, we are the only Club in Australia to hold this record.   The next Club Championships (AYC) will be held in Brisbane in April 2021.
Senior State League 
Our Senior players enjoy training together on Sunday afternoons at UWA and stopping in at the Polo Bear Cafe for refreshments post home games on Wednesday nights.  Our Masters last international trip was the FINA World Masters Tournament in Korea in August 2019.
National Representation
We have a number of junior players in Australian squads.  George Ford (originally from Dolphins) was our first Olympian and competed in Rio in 2016.
Andrew Ford and Tim Putt, who both spent time at our Club prior to moving to Sydney, are current members of the national Australian Sharks team.